Data analysts use statistical methods to analyze large amounts of information in order to answer questions that would otherwise be difficult to answer. They often work for businesses, government agencies, and other organizations.
What is a Data Analyst?
Data analysts use statistics to find patterns in data sets. They also use computers to help them with their jobs. Many people think that data analysts need a degree in computer science or mathematics. However, there are many different kinds of data analysts. Some people who do not have degrees in these subjects can still perform well as data analysts.
Can You Become a Data Analyst Without a Degree?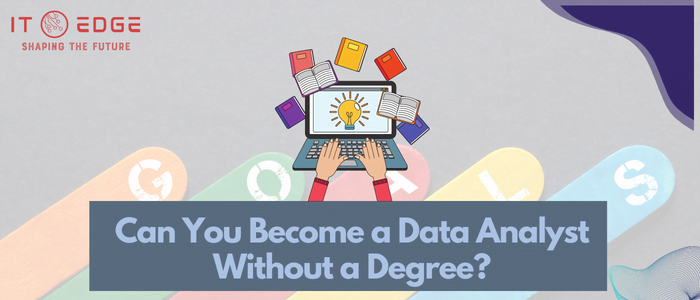 Many entry-level data analyst jobs do require a college degree, but it doesn't need to be in data analytics or a STEM-related field. In fact, many hiring managers extol the virtues of hiring liberal arts graduates for tech positions, particularly for data analysis roles, where critical thinking and communication skills are highly valuable. Regardless of what you majored in, or if you have a degree at all, you'll need to prove your data analysis skills to land a job. If you can document your skills with a strong portfolio and outside certifications, you'll be well ahead of the competition.
How to become a data analyst without a degree?
You need to have an overview of data analysis, you must decide whether you want to work as a data analyst. Many businesses seek candidates with degrees in computer science, statistics, mathematics, economics, business administration, or other relevant subjects. However, there is numerous employment accessible for persons without a degree in these fields.
Here are the steps to starting a job in data analysis without a college degree:
1. Make a plan
The first step toward commencing a career as a data analyst is to create a career plan. As you pursue a job in data analytics, having a strategy with well-defined goals may help you define each step of your career journey and assess your success. Consider your professional timeline when developing your strategy. Consider how much time you intend to spend learning skills to apply in the sector, as well as your financial objectives throughout the length of your career. Your progress may be easier to track if your goals are more explicit and specified.
2. Improve your technical knowledge.
To be effective in their professions, data analysts must have strong technical skills. Data analysts frequently know many coding languages and can use them to create programmes that perform particular functions. Data analysts commonly utilize the following coding languages:
JavaScript
Hadoop
Python
SQL
C++
Learning one or more coding languages can assist you in applying your programming skills to the creation of analytical systems. It also allows you to collaborate effectively with others in the area. Knowing the same programming languages as other professionals can help you improve your communication and collaboration skills. Other technical abilities required of data analysts include the ability to use statistical models and other mathematical procedures, an understanding of data visualization techniques, and data cleaning and preparation skills.
3. Earn practical work experience
Look for opportunities to apply technical skills in real-world circumstances in addition to studying them. Getting hands-on work experience is critical for expanding your professional network and honing your skills. Having the expertise to demonstrate your knowledge and talents is especially vital if you are striving to become a data analyst without a formal degree. Consider working as an apprentice for a professional mentor to obtain field experience. Other opportunities include volunteering, shadowing experienced data analysts, or pursuing entry-level careers in data-related fields.
4. Create a portfolio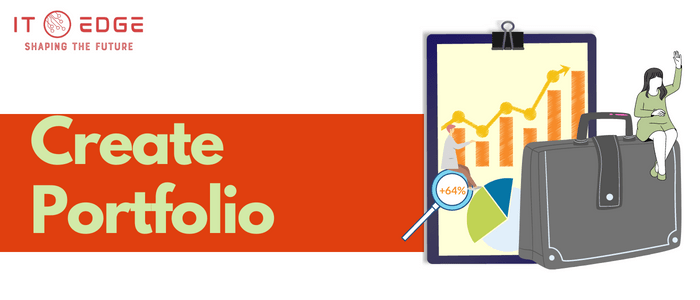 Consider creating a portfolio of your work as you seek opportunities to master technical skills and obtain field experience. A portfolio can demonstrate to a potential customer or hiring manager that you have the necessary skills to meet their requirements. You can display your greatest work by submitting a portfolio alongside your other job-seeking materials. Choose exhibits that highlight your skills to include in your portfolio, such as:
Your ability to acquire data from numerous sources; 
Your ability to clean and prepare raw data for analysis; and 
Your ability to create meaningful graphs and other representations.
Your analytical thinking abilities and your ability to make acceptable inferences from facts collected
Consider including materials from any collaborative projects on which you've collaborated. These items demonstrate your ability to work as part of a team.
Depending on the industry in which you intend to work, you may wish to construct a digital or physical portfolio. While many businesses prefer digital portfolios, having a physical portfolio to exhibit during in-person job interviews can be beneficial. Be as adaptable as feasible with your portfolio. Consider modifying the parts you exhibit to appeal to different types of employers.
5. Consider getting certified.
Finally, even if you do not wish to pursue a formal degree programme in data analysis, you might consider enrolling in a certification programme to broaden your qualifications. Certifications demonstrate that you have a high level of expertise in specific areas of data analytics. Some software providers, for example, provide certificates that certify your proficiency in specific products. You can also obtain certification in certain programming languages. Certifications can boost your application during the job search process or attract clients if you work freelance.
Certification programmes take less time and money to finish, making them a good choice for those wishing to broaden their credentials with little commitment. Unlike degree programmes, which can take years to complete, many certificate programmes can be completed in six months or less. These programmes may also provide more specialised training in the issues that are most important to you and your industry than a generic degree in data analytics or a comparable field.
How Much Can You Make as a Data Analyst?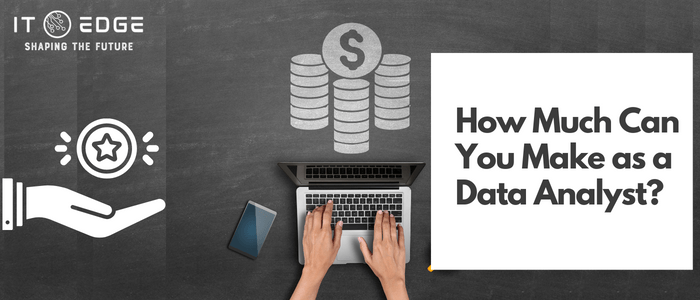 Salaries for data analysts vary depending on education, experience, location, and skills. Here are some average pay ranges, according to Payscale data:
Data Analyst, Entry-Level
An entry-level data analyst may expect to make $58k on average. They earn an average of $63k after one to four years of employment.
Data Analyst, Mid-Level
A data analyst at the mid-level has five to nine years of experience. They currently earn an average of $71k.
Data Analyst Senior Level
A senior-level data analyst with 10 to 19 years of experience makes an average of $72k. Those with more than 19 years of experience earn an average of $75k.
About us
ITedge.ca based in Toronto Canada, offer courses to young people interested in working in the field of information technology. We ensure that thriving immigrants acquire the skills necessary to keep up with technological advances. We combine concepts, theories, and hands-on applications to maximize learning and progress.
Our courses are well-structured and well-planned and intended to train and develop our candidates' approach to job skills. In addition to providing our students with an IT background, we also provide them with all of the skills and information required to pursue a job in the field. Our courses always feature live projects to offer our students hands-on experience working on an IT project.
We provide a variety of online courses for anyone looking to advance their expertise in the field of information technology. Our courses include the following:
Please follow and like us: