Business analysis is one of the crucial steps for any new product development. A new product launch requires extensive research in order to understand the needs of the consumer. Therefore Business Analysis during the pre-development stage can help in bringing up a good product for your consumers. Apart from Products even in new services development one can hire Business Analyst in order to craft a powerful plan for the products and services the organization can offer to its customers.
Let's understand the top reason why one should hire a Business Analyst or perform a Business Analysis activity before or during the Product development stage.
Clear Requirements
While hiring a Business analyst during the new product development stages you ensure all the business needs and requirements get clear. A Business Analyst ensures the objective and technical requirements are clear which provides that during the development or through the final stages of the product you don't need to worry about changes.
Saves Time
A clear requirement of your product development helps you with a straightforward project or product requirements. Therefore you don't need to waste your time explaining to the development team. Once the story starts you or the whole team gets busy delivering the product or project which will keep others waiting who are not clear with the requirements.
Therefore proper documentation of business analysis helps make changes faster and brings on more profitability.
Reduced Development Costs
If you are cleared with the requirements there is less time needed in order to change. This ensures your development and other expenses are lower. For example – A single-day postponement to the product launch can cost you more. Therefore a proper analysis helps you to keep the budget intact.
Proper Product and Project development
Once you have identified the target audience and their needs which your product development can meet, there are fewer chances of failure until you properly documented the analysis with all the Analysis. Even the chances of Bankrupt become lowers as business analysis helps you in proper SWOT or PESTLE Analysis before developing the products. All this information is essential and vital to properly planning for a successful marketing campaign and attracting more customers or users.
Clear Communication
New product or project development requires a proper communication flow within the departments. A single miscommunication can increase the timelines of the project. With functional Business Analysis, everyone knows what tasks and duties they need to perform. Therefore there is minimal communication with unforeseen surprises during the business processes working within the departments.

Apart from the above, there are many reasons a company requires business analysts for a new product or project development.
Benefits of Business Analyst for Product Development
As previously stated, conducting business analysis is critical for the success of your project, whether it is business analysis for an ICO or business analysis for AI product development. And we have five specific reasons why you need business analysis.
Technical Prerequisites Improve Clarity
If you devote sufficient time to making your business needs and objectives clear and precise for your business analysts, the technical requirements will be clearer as well.
It helps you save time.
It may appear counterintuitive at first but bear with us. The clearer your project requirements are, the less time you will waste explaining to developers what you want them to change and waiting for them to implement the changes during the software development process.
Reduced Development Costs
As a result, if the requirements are established and less time is required for implementing changes, you can save on development costs and avoid unforeseen expenses (for example, having to postpone the product's launch can cost you a lot of money). As a result, your initial budget will be preserved.
You Understand What Is Required Your product is supposed to satisfy customers.
The chances of going bankrupt are much lower if you are confident in your target audience and the needs that your product is supposed to meet.
Communication Stops Being Stressful
If everyone, from developers and testers to the product owner and project manager, is aware of what is happening and what needs to be done, project development can go smoothly. By using business analysis as a tool to define even the most minute details beforehand, the likelihood of misunderstandings during development is significantly reduced.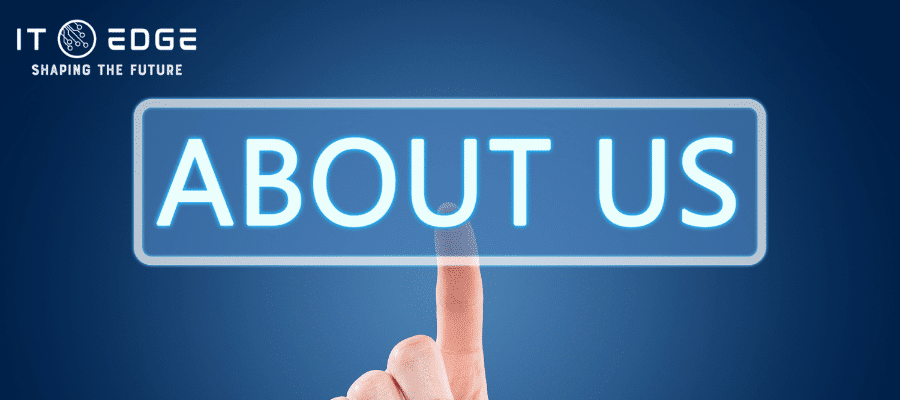 ITedge, the best IT training institute based in Toronto, Canada, provides hands-on training to young professionals interested in working in the field of information technology, such as business analysts, quality analysts, IOS development testing, and so on… We ensure that you achieve your career objectives by providing the best industry-recognized learning path and thriving to develop competencies with advancements.
Please follow and like us: